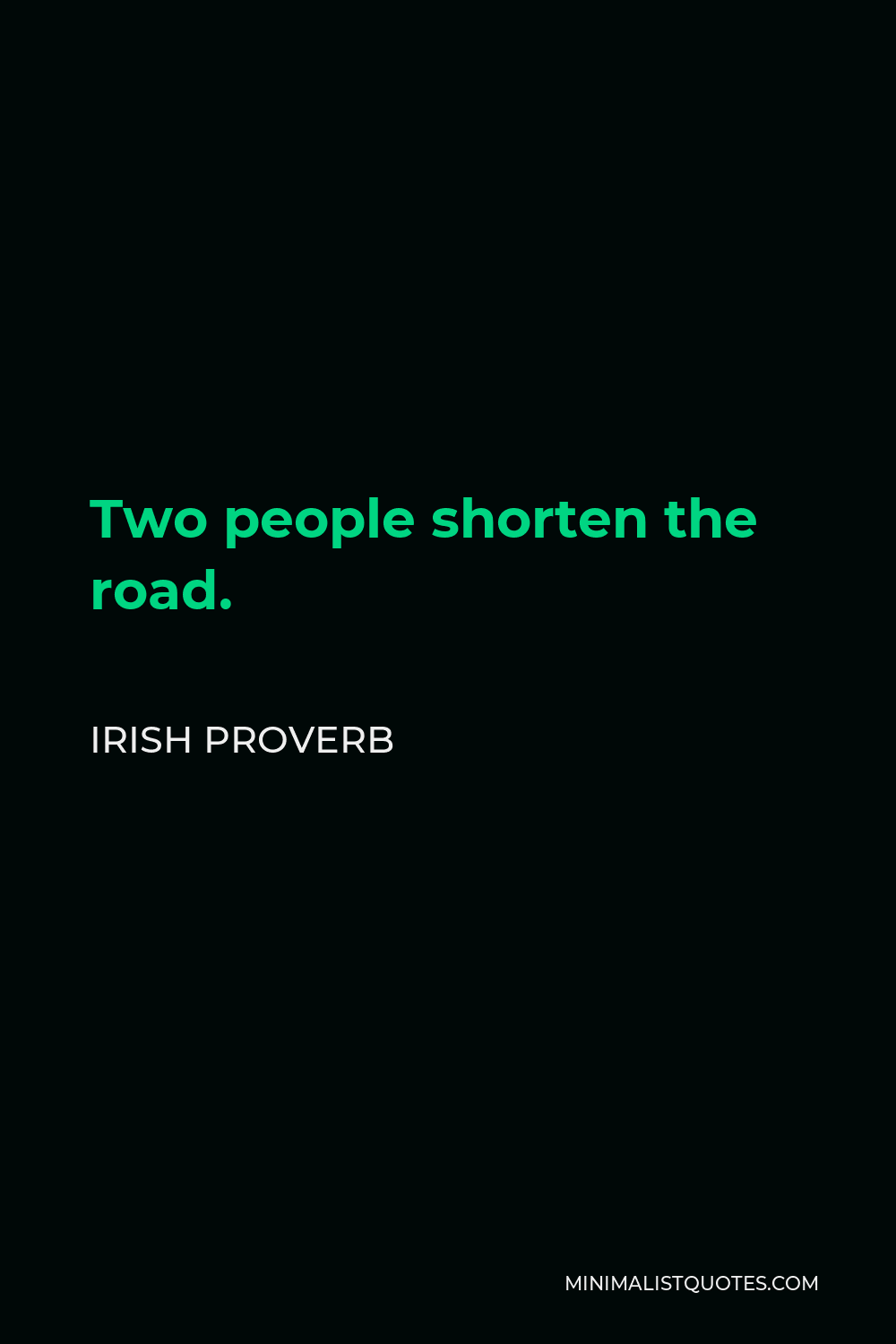 More Irish Proverbs
The best things in life are the people we love, the places we have been and the memories we have made along the way.
Humour, to a man, is like a feather pillow. It is filled with what is easy to get but gives great comfort.
A tune is more lasting than the song of the birds, and a word more lasting than the wealth of the world.