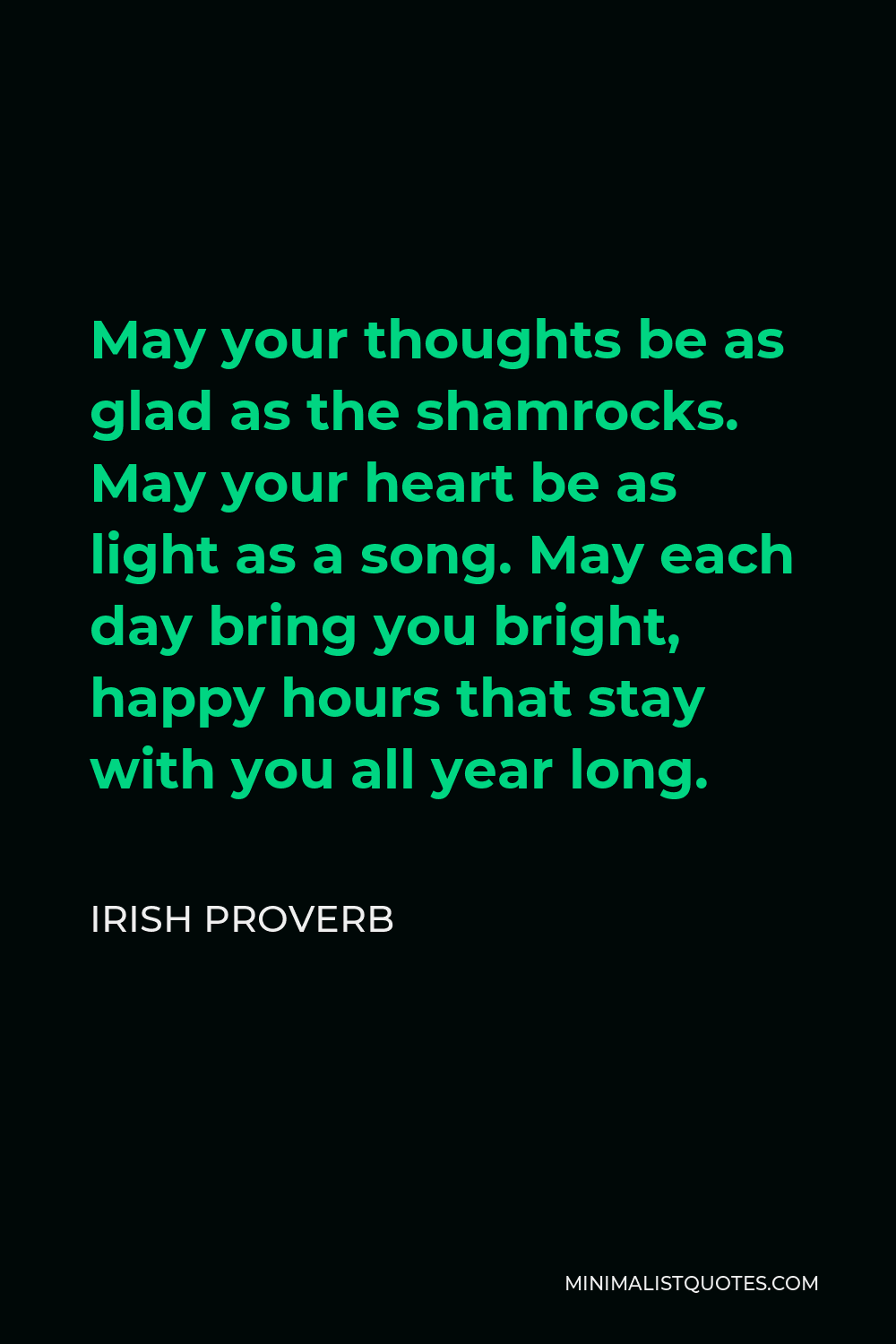 May your thoughts be as glad as the shamrocks. May your heart be as light as a song. May each day bring you bright, happy hours that stay with you all year long.

More Irish Proverbs
May the enemies of Ireland never eat bread nor drink whisky, but be tormented with itching without benefit of scratching.
Here's to me, and here's to you. And here's to love and laughter. I'll be true as long as you. And not one moment after.