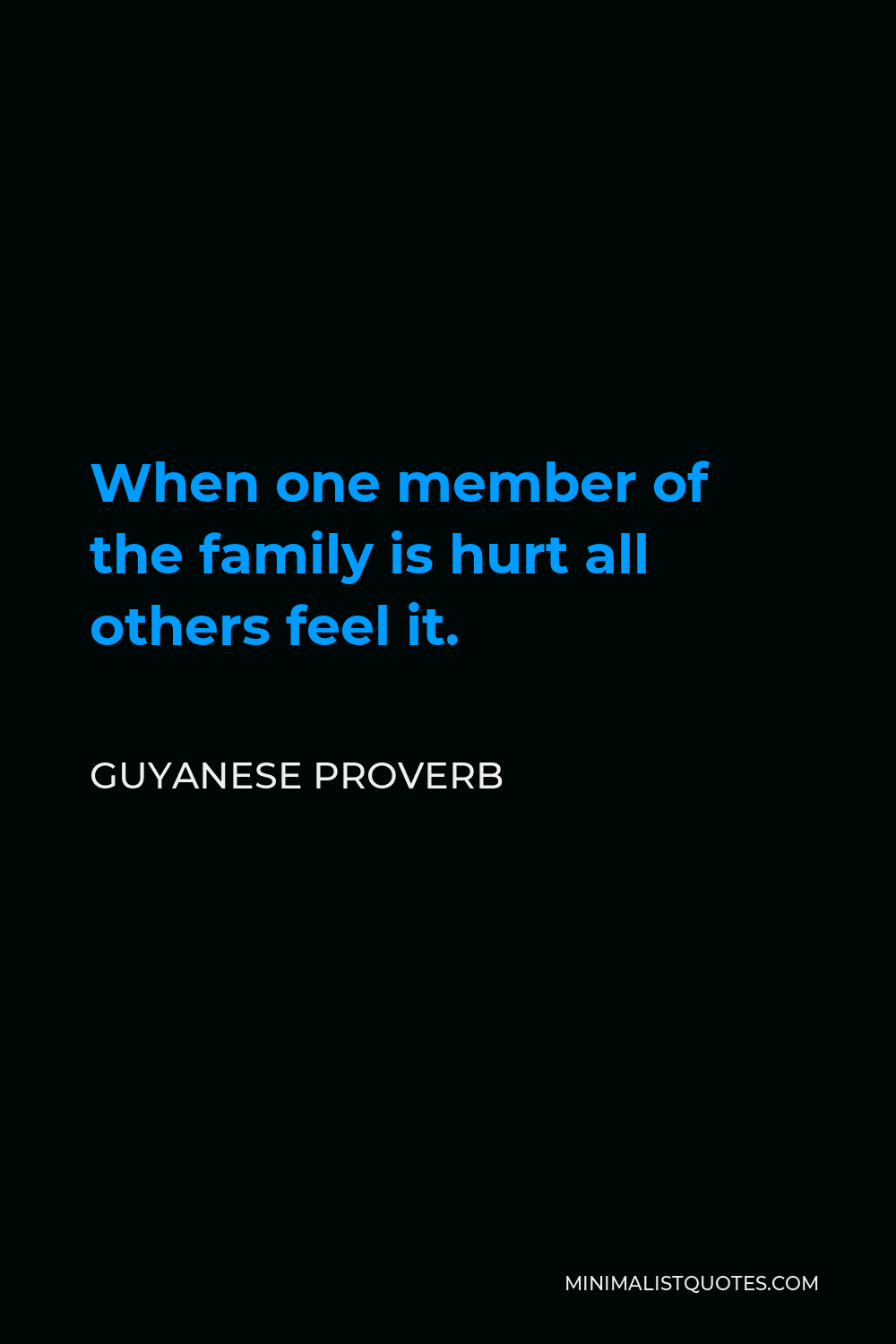 More Guyanese Proverbs
You should not go against the decision or choice of a person you feel is qualified to make the right choice.
When a man is courting a woman, he is very concerned, kind and considerate, but when the novelty of the relationship is over, he finds faults and is unkind.
When a mother is around, she keeps the family together, but when she dies the members of the family tend to scatter.
A spell of misfortune causes our whole outlook to be bleak. The smallest incident can cause us to feel hurt.