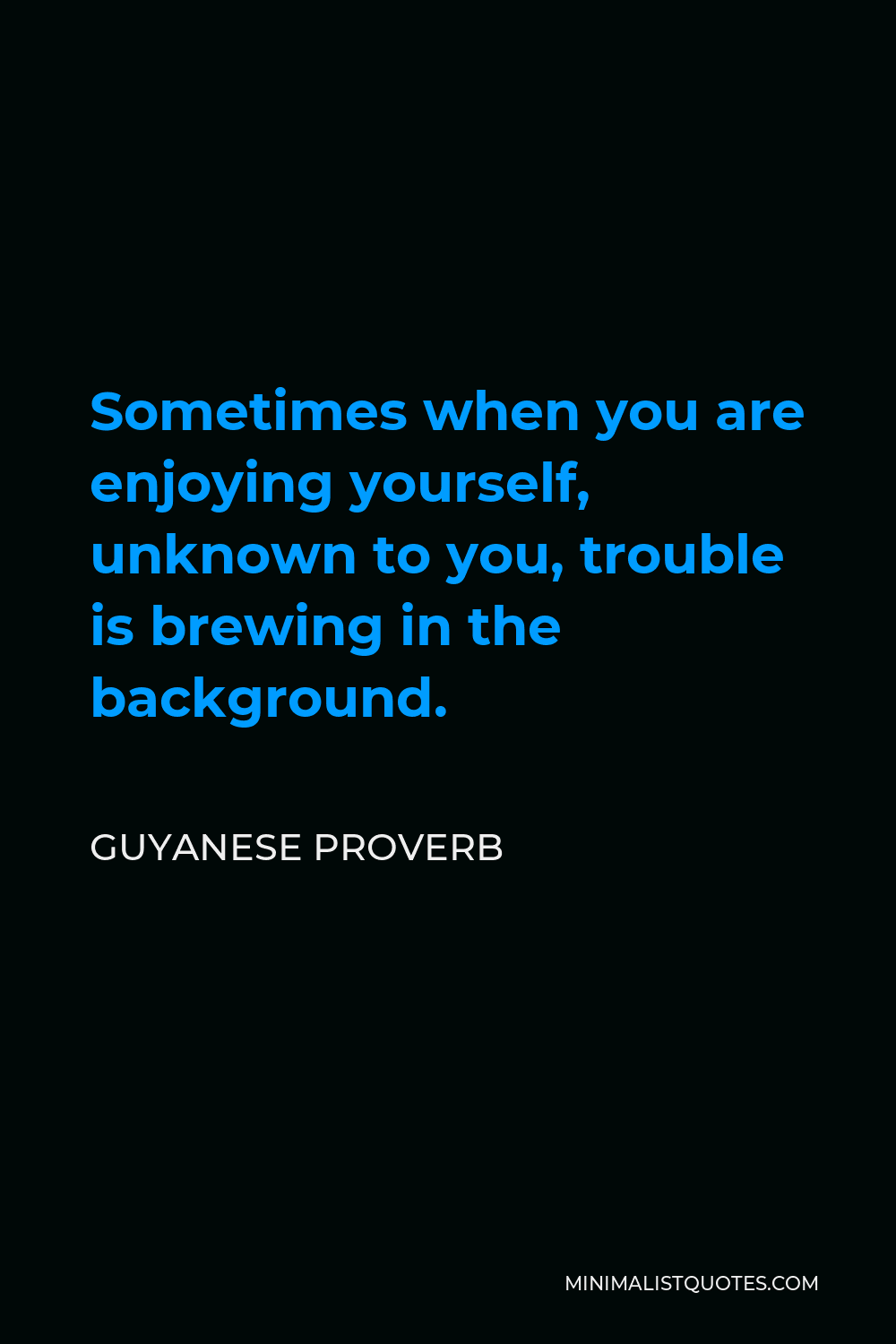 More Guyanese Proverbs
When you are young you carry much burden, but as you get old you can take on only little responsibility.
You spend a lifetime trying to acquire knowledge and understanding, and when it seems that all has been grasped, life ends.
If you feel that you do not belong somewhere you should not go there. Also, if you are unable to do something, you should not do it.
It does not matter if you are annoyed with conditions at work, you have to return to your job. Similarly, although you may be frustrated with the situation in your homeland, you may still have to return to it.
A member of your family may turn delinquent but that does not mean that you must disown him or refuse to help him.
When you are good at a job you are expected to perform just as well without the necessary tools and support.