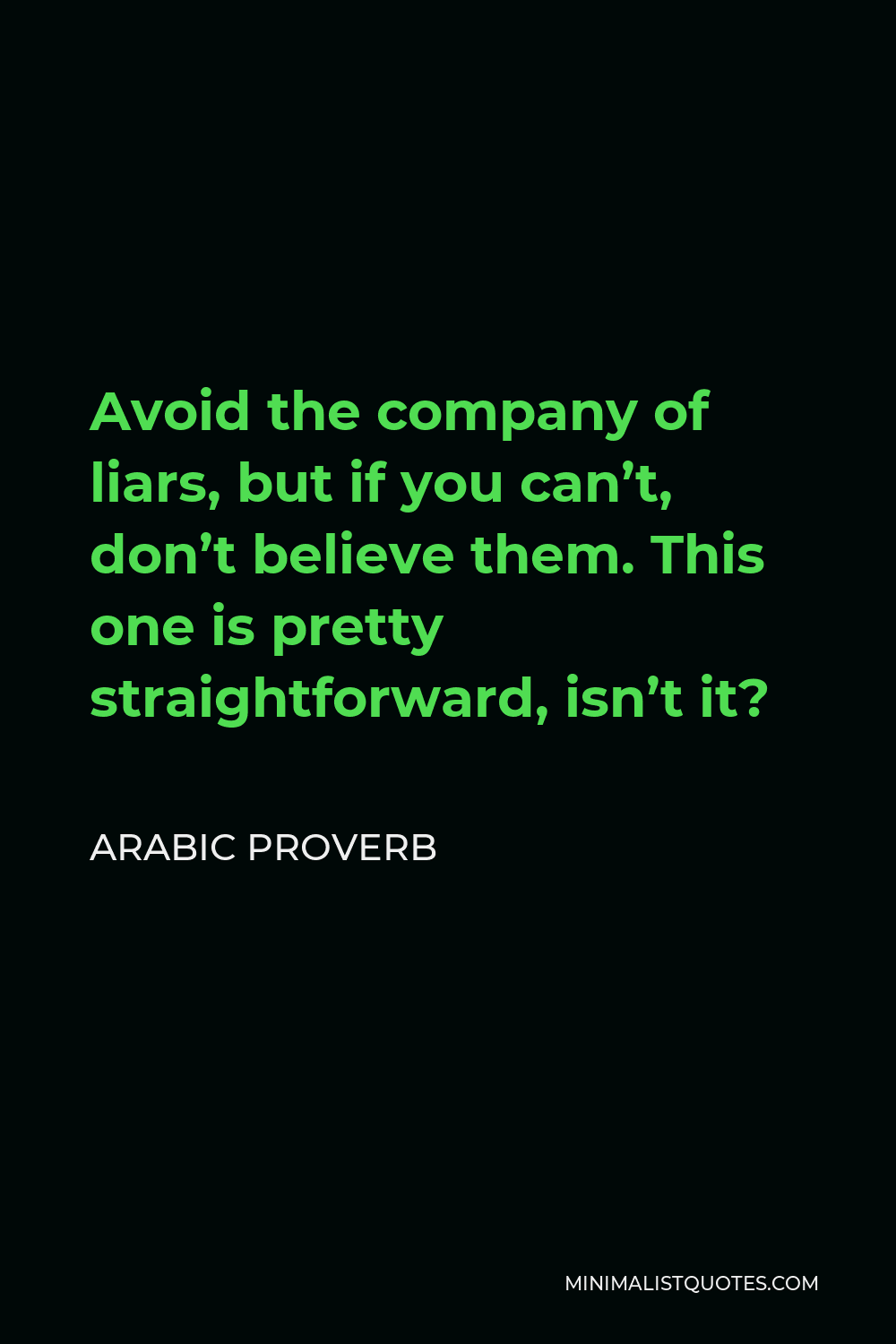 Avoid the company of liars, but if you can't, don't believe them. This one is pretty straightforward, isn't it?

More Arabic Proverbs
Wealth comes like a turtle and runs away like a gazelle. This means it can take ages for you to find wealth, but spending it all is far too easy – it can disappear before you know it!
The carpenter's door is loose. This might refer to the idea that people who make a profession or a habit of one thing might not have the time to even use that skill in their own life. They take care of everyone except for themselves.
Beware the levelheaded person if they're angry. Levelheaded people are usually calm and collected, and don't anger easily. This saying refers to the fact that if something set off a levelheaded person, you should be more worried!
Close the door that brings in the wind and relax. This means that sometimes, rather than taking a beating, you should just shut off the source of the noise, distraction, problem – that is, if you can – and take a break.