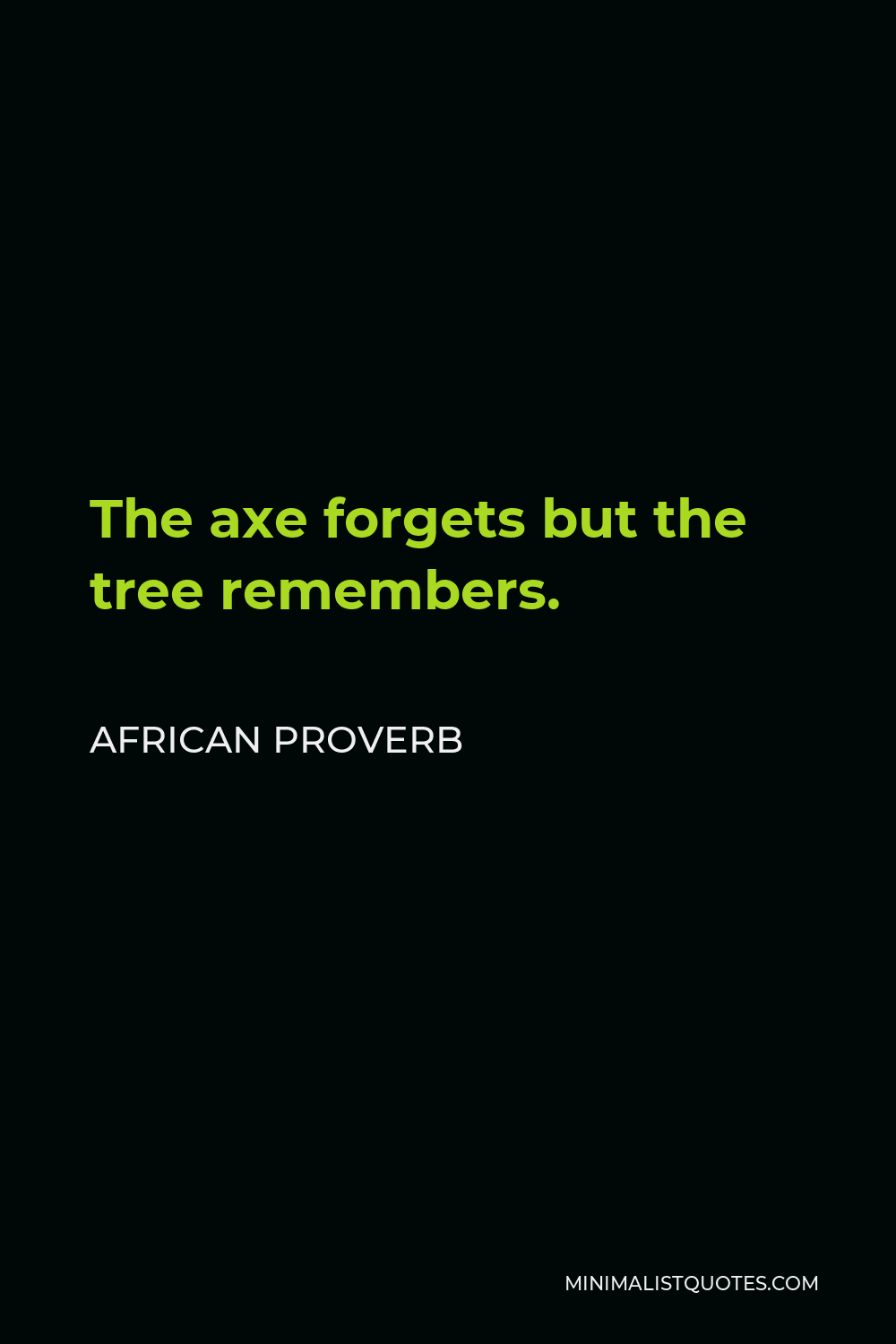 More African Proverbs
Do not treat your loved one like a swinging door: you are fond of it but you push it back and forth.
In a family if you have somebody who is troublesome it's the family members who are more worried than the troublesome member.
The old woman looks after the child to grow its teeth and the young one in turn looks after the old woman when she loses her teeth.