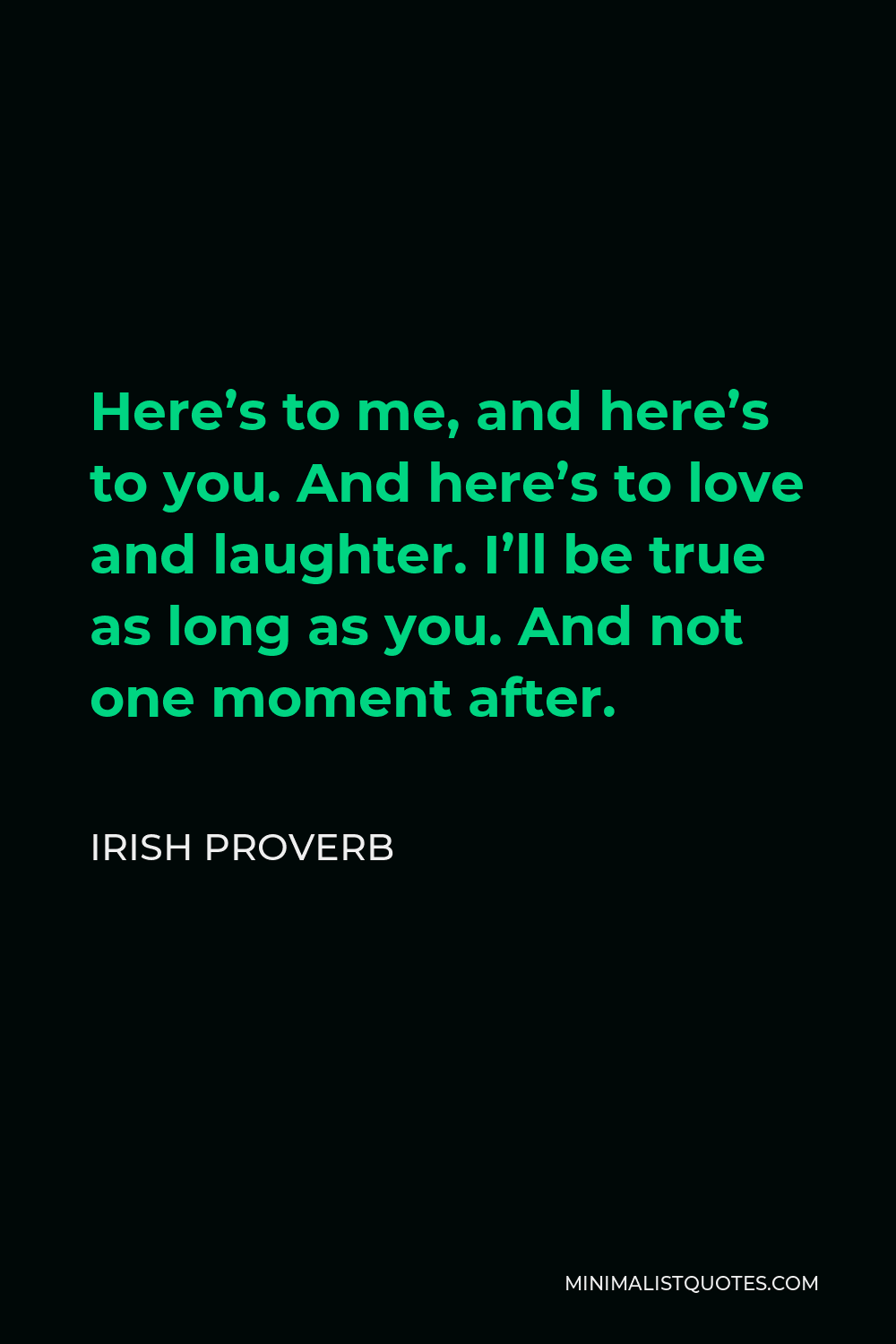 Here's to me, and here's to you. And here's to love and laughter. I'll be true as long as you. And not one moment after.

More Irish Proverbs
A tune is more lasting than the song of the birds, and a word more lasting than the wealth of the world.
May your thoughts be as glad as the shamrocks. May your heart be as light as a song. May each day bring you bright, happy hours that stay with you all year long.
In every land, hardness is in the north of it, softness in the south, industry in the east, and fire and inspiration in the west.