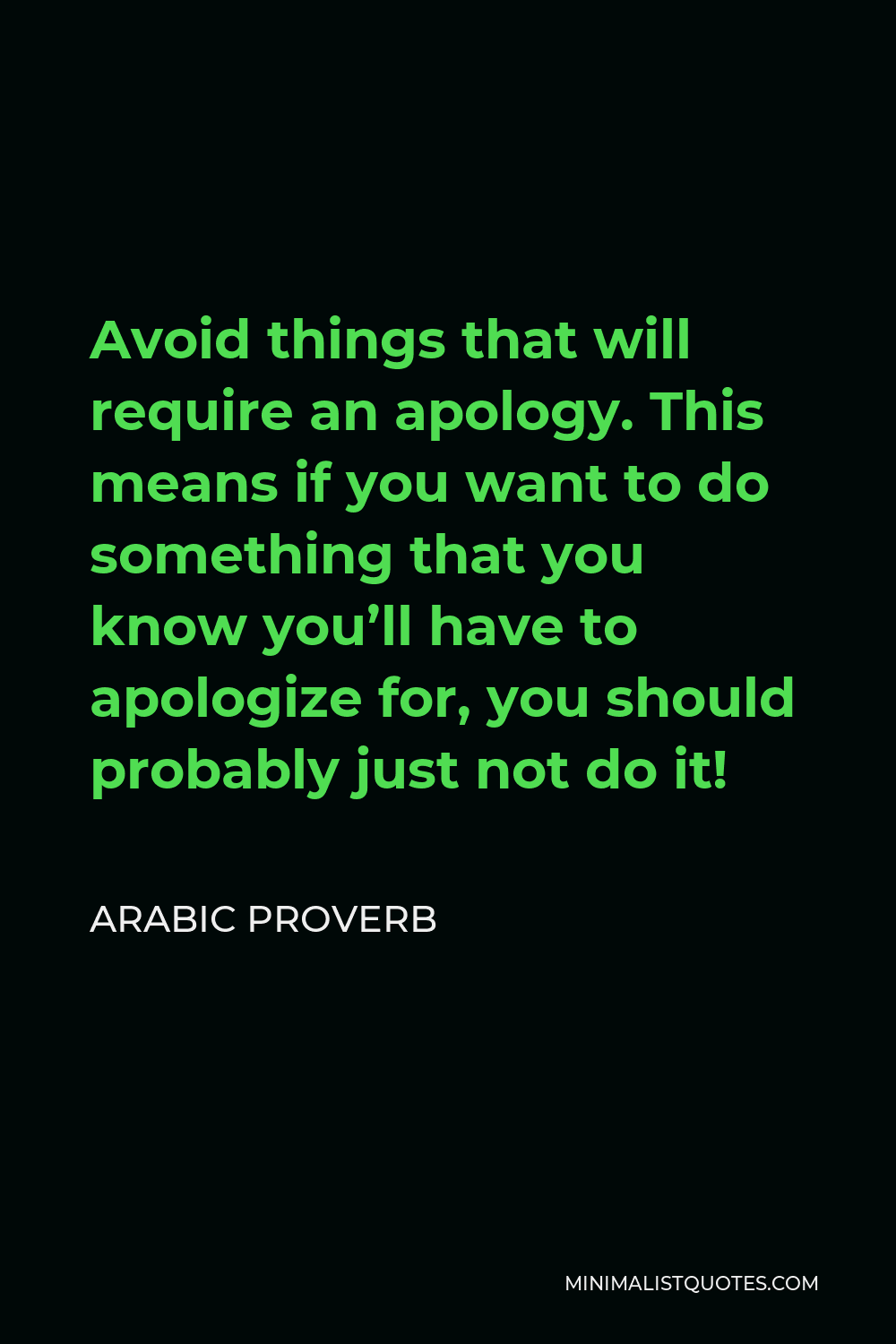 Avoid things that will require an apology. This means if you want to do something that you know you'll have to apologize for, you should probably just not do it!

More Arabic Proverbs
The rope of lies is short. There is only so much leeway you have when you lie. Once that very short rope runs out, you'll have to face the consequences.
Be wary around your enemy once, and your friend a thousand times. A double crossing friend knows more about what harms you.
Give your friends your money and your blood, but don't justify yourself. Your enemies won't believe it and your friends won't need it.
A foolish man may be known by six things: Anger without cause, speech without profit, change without progress, inquiry without object, putting trust in a stranger, and mistaking foes for friends.