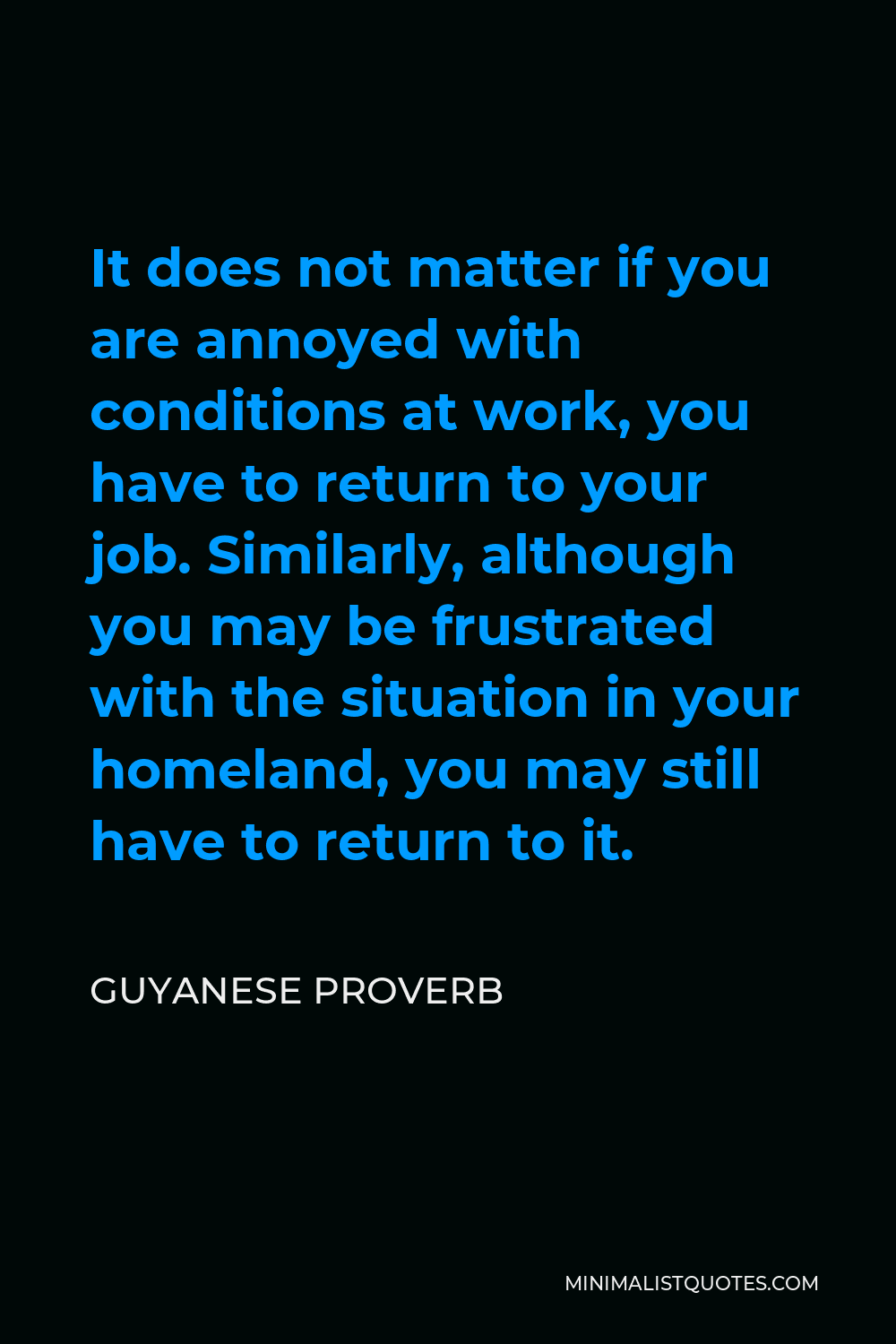 It does not matter if you are annoyed with conditions at work, you have to return to your job. Similarly, although you may be frustrated with the situation in your homeland, you may still have to return to it.

More Guyanese Proverbs
A spell of misfortune causes our whole outlook to be bleak. The smallest incident can cause us to feel hurt.
You should not tell everything. Room should be left to others to find out some things for themselves.
There are places where you can play an important part, but here are other places where you can be insignificant.