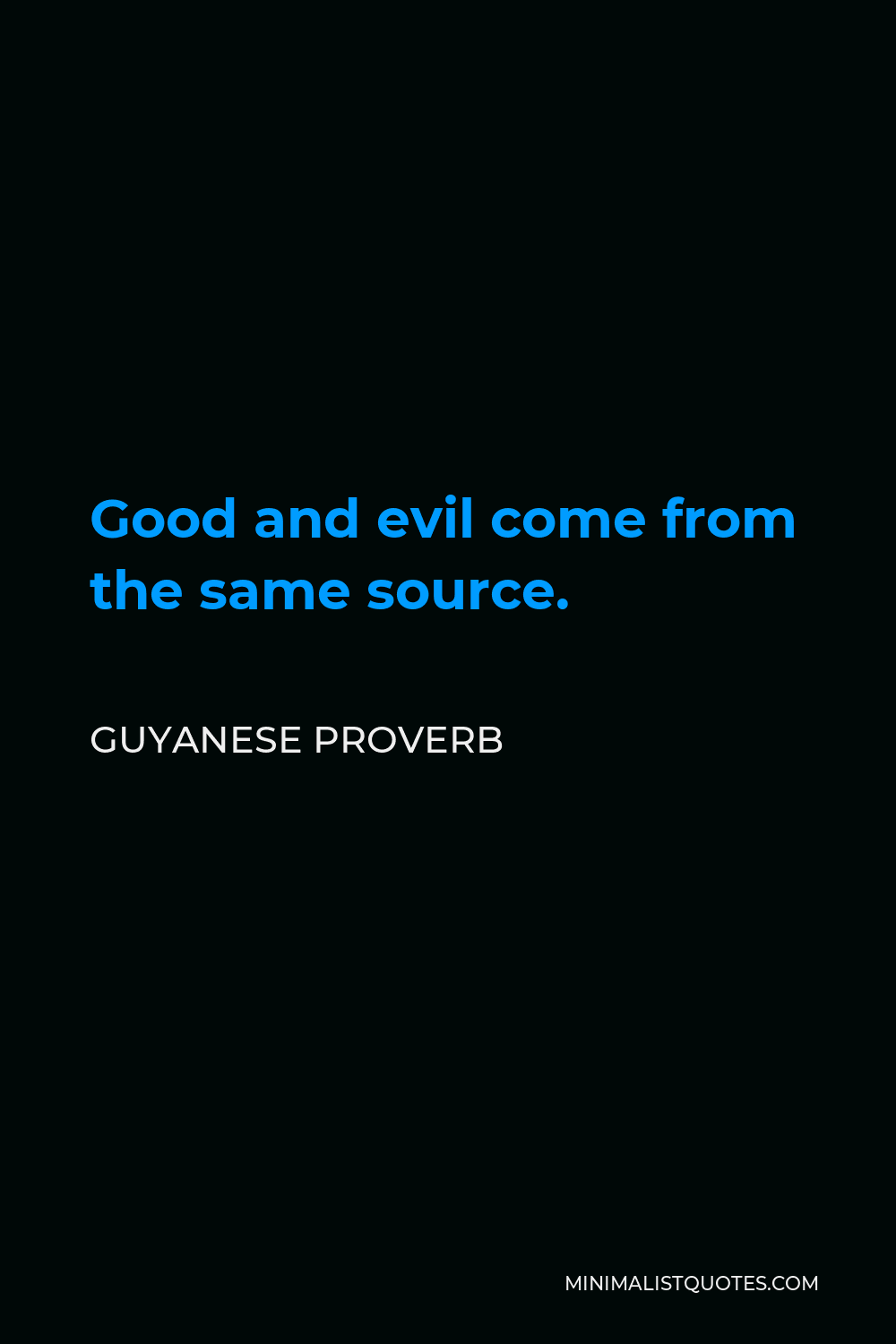 More Guyanese Proverbs
It does not matter if you are annoyed with conditions at work, you have to return to your job. Similarly, although you may be frustrated with the situation in your homeland, you may still have to return to it.
A member of your family may turn delinquent but that does not mean that you must disown him or refuse to help him.
When you are good at a job you are expected to perform just as well without the necessary tools and support.
Sometimes when a person dies others will cry not so much in sorrow but in joy for the expected inheritance.
Although you tend to be ignored for the wrong things you do, you still have your conscience to deal with.
You must not curse the place that you have come from, because sometime in the future you may have to return there.